IRS Tax Tip 2017-3 - Plan Ahead for Tax Time When Renting Out Residential or Vacation Property
Summertime is a time of year when people rent out their property. In addition to the standard clean up and maintenance, owners need to be aware of the tax implications of residential and vacation home rentals.
Receiving money for the use of a dwelling also used as a taxpayer's personal residence generally requires reporting the rental income on a tax return. It also means certain expenses become deductible to reduce the total amount of rental income that's subject to tax.
Dwelling Unit. This may be a house, an apartment, condominium, mobile home, boat, vacation home or similar property. It's possible to use more than one dwelling unit as a residence during the year.
Used as a Home. The dwelling unit is considered to be used as a residence if the taxpayer uses it for personal purposes during the tax year for more than the greater of: 14 days or 10% of the total days rented to others at a fair rental price. Rental expenses cannot be more than the rent received.
Personal Use. Personal use means use by the owner, owner's family, friends, other property owners and their families. Personal use includes anyone paying less than a fair rental price.
Divide Expenses. Special rules generally apply to the rental of a home, apartment or other dwelling unit that is used by the taxpayer as a residence during the taxable year. Usually, rental income must be reported in full, and any expenses need to be divided between personal and business purposes. Special deduction limits apply.
How to Report. Use Schedule E to report rental income and rental expenses on Supplemental Income and Loss. Rental income may also be subject to Net Investment Income Tax . Use Schedule A to report deductible expenses for personal use on Itemized Deductions. This includes such costs as mortgage interest, property taxes and casualty losses.
Special Rules. If the dwelling unit is rented out fewer than 15 days during the year, none of the rental income is reportable and none of the rental expenses are deductible. Find out more about these rules; see Publication 527 , Residential Rental Property (Including Rental of Vacation Homes).
We're Hiring!
We are seeking a goal oriented accountant to join our team. If a friendly work environment, above average salary, and generous benefits package is what you're looking for, look no further! This is a tremendous opportunity for the right individual to advance in the field of public accounting. We maintain a diverse blend of successful clients which keeps our work both challenging and rewarding.
Requirements
Experience working in a CPA firm within the past three years a plus. Superior Microsoft Office skills, experience in a paperless environment, and experience with CCH's suite of products a plus.
Benefits
Company paid health, life, and disability insurance, retirement plan, vacation, personal/sick days, all major holidays. Student loan payment assistance.
Education
Bachelors degree in accounting
ATTENTION COLLEGE SENIORS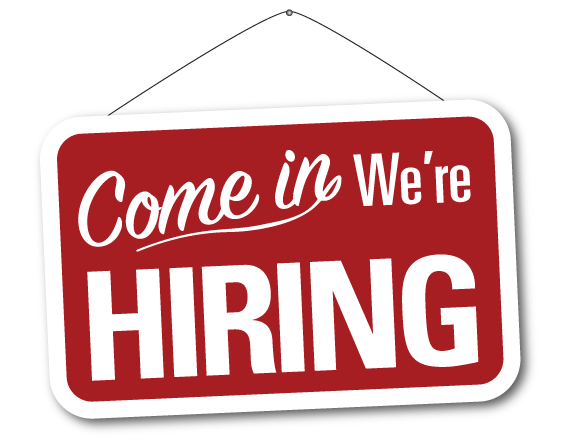 We will be seeking one or two motivated accounting students to work this tax season at our office in Bangor. Hours can be set to accommodate class schedules. Excellent opportunity to gain significant experience while earning money. Please share!
2017 401(k) and IRA Contribution Limits Remain Unchanged From 2016
The contribution limit for employees who participate in 401(k), 403(b), most 457 plans, and the federal government's Thrift Savings Plan remains unchanged at $18,000.
The catch-up contribution limit for employees aged 50 and over who participate in 401(k), 403(b), most 457 plans, and the federal government's Thrift Savings Plan remains unchanged at $6,000.
The limit on annual contributions to an IRA remains unchanged at $5,500.
The additional catch-up contribution limit for individuals aged 50 and over is not subject to an annual cost-of-living adjustment and remains $1,000.
IRS Summertime Tax Tip
Check Your Tax Withholding this Summer to Prevent a Tax-Time Surprise
Each year, many people get a larger refund than they expect. Some find they owe a lot more tax than they thought they would. If this has happened to you, review your situation to prevent a tax surprise. Did you marry? Have a child? Change in income? Life events can have a major impact on your taxes. Bring the taxes you pay closer to the amount you owe. Here are some tips to help you come up with a plan:
New Job. When you start a new job, you must fill out a Form W-4, Employee's Withholding Allowance Certificate, and give it to your employer. Your employer will use the form to figure the amount of federal income tax to withhold from your pay. Use the IRS Withholding Calculator on IRS.gov to help you fill out the form. This tool is easy to use and it's available 24/7.
Estimated Tax. If you earn income that is not subject to withholding you may need to pay estimated tax. This may include income such as self-employment, interest, dividends or rent. If you expect to owe $1,000 or more in tax, and meet other conditions, you may need to pay this tax. You normally pay it four times a year. Use the worksheet in Form 1040-ES, Estimated Tax for Individuals, to figure the tax.
Life Events. Check to see if you need to change your Form W-4 or change the amount of estimated tax you pay when certain life events take place. A change in your marital status, the birth of a child or the purchase of a new home can change the amount of taxes you owe. In most cases, you can submit a new Form W-4 to your employer anytime.
Changes in Circumstances. If you are receiving advance payments of the premium tax credit, it is important that you report changes in circumstances, such as changes in your income or family size, to your Health Insurance Marketplace. You should also notify the Marketplace when you move out of the area covered by your current Marketplace plan. Advance payments of the premium tax credit help you pay for the insurance you buy through the Health Insurance Marketplace. Reporting changes will help you get the proper type and amount of financial assistance so you can avoid getting too much or too little in advance.